Masterclass by John Woo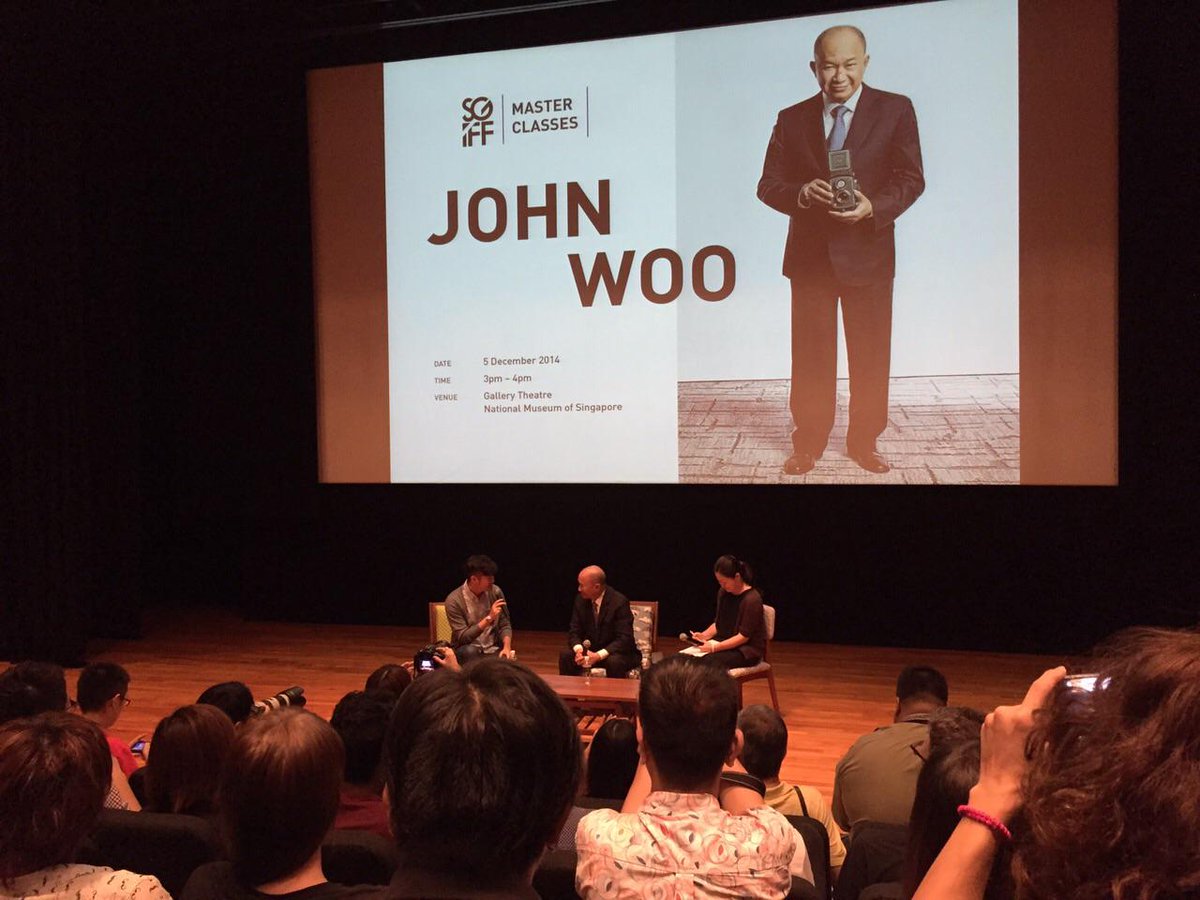 I'm inspired. Didn't take any notes because I can remember them all.
Apply what you learn from school. You will see the effect for yourself when the film is made. John Woo used classic cross cuts in a romance scene to show that two separated lovers are thinking of each other, and this particularly caught a producer's eye in an action movie.
Pull from your own life experiences. In "A Better Tomorrow", the characters' relationships are actually a reflection of his brotherly relationship with director Xu Ke and the regret he had towards his brother.
Consider editing to the soundtrack rather than the conventional editing to the action.
Don't give up simply because people look down on your young age or judge you negatively.
Consider starting out as an editor before directing.
Be more humane in your stories so that it can reach out to a global audience regardless of cultural differences. He cited his experience at Hollywood where executives want the protagonist to ignore the antagonist's child after killing the antagonist but was badly received at the test screening. A humane person would take care of the child.
There is always room to try something different in a familiar genre. "The Crossing" is a mix of Epic and Romance. In his old action films, he tries to introduce a softer and more musical touch to scenes to make them refreshing.
Be humble! That's what his master taught him.